Get involved with saving lives with one of the oldest and most established Surf Lifesaving Clubs on the Central Coast
Protecting Our Beaches For Over 100 Years
With great facilities and a rich history, get involved in our fantastic community of surf lifesavers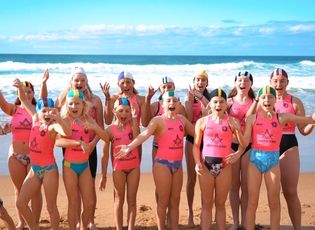 Our surf lifesaving club offers a fun and supportive environment for children aged 5-13 to learn essential skills like first aid, CPR, board paddling and rescue techniques.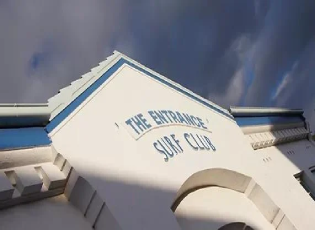 The Entrance Surf Club is uniquely located over the golden sands of our beach and is open to 180' views of the Pacific Ocean and its coastline.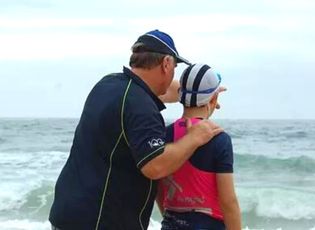 Ordinary people just like you are doing extraordinary things, saving lives on the beach. Find our how you can help with volunteering and sponsorship opportunities.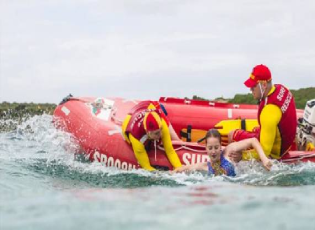 Assist keeping our beach safe for locals and visitors. Become a fully qualified surf lifesaver, or help in other roles - you don't even need to get wet, if you don't want to!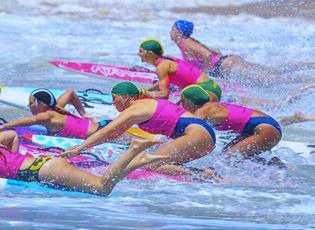 Meet new people and make new friends by participating in traditional surf events - plus, you'll be playing an important role in keeping our beaches safe for everyone to enjoy.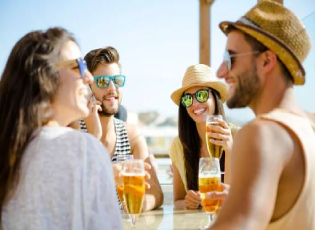 Relax and enjoy the stunning Central Coast views. Come on down for a visit or to one of our weekly events and meet some great people - we'd love to see you!
Beautiful place
Renee Mandelson
2022-03-30
Beautiful position and super friendly clubbies
Lots of lifeguards and a safe place in general
Mauro Losekann
2022-01-04
Navneet Kumar Singh
2022-01-03
One of the oldest and most established Surf Lifesaving Clubs on the Central Coast
Founded in 1922, The Entrance SLSC was the second club to commence operation on the Central Coast. Our past members have played a large part in the development of Surf Life Saving on the Central Coast, being involved with the formation of the Central Coast Branch and providing assistance and manpower in the commencement of other clubs around us, Toowoon Bay, Shelly Beach, North Entrance in the north of the Branch and Avoca and Terrigal in the south.
Today the club is still active in the local community. We have a focus on family participation, offering all aspects of Surf Life Saving and social activities for membes and guests. Recently our local council spent half a million dollars reclaiming the sand on the beach, now there is no better aspect from a clubhouse on the east coast of Australia, with the club virtually 15 metres directly above the ocean.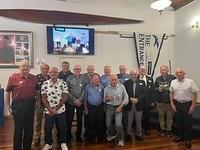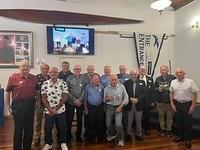 The friendliest Surf Life Saving Club on The Coast with a Rich Tradition
The Entrance Surf Club on the Central Coast is one of the best places to enjoy all that the coastline has to offer. We have a long history as one of the oldest surf lifesaving clubs in the region. We're also one of the most welcoming and friendly clubs around as you can see from our positive reviews.
Whether you're a seasoned surfer or someone who just wants to enjoy the beach, we've got something for you. Relax at out regular Sunday social events where you can relax with fellow members after a day in the waves.
So why not come down to The Entrance Surf Club today? We guarantee you won't regret it!
Patrolling Members Wanted
Are you looking for an opportunity to give back to your community? Do you want to learn new skills and save lives? Then consider becoming a patrolling member of The Entrance Surf Club on the Central Coast!
As a patrolling member, you will be responsible for keeping beachgoers safe. You will learn first aid and CPR, and use your surf lifesaving skills to help prevent drownings. This is an important role that can make a real difference in our community.
Not only will you be helping to keep others safe, but you will also gain valuable experience and skills that could one day save your own life. So if you are looking for a rewarding way to give back to your community, consider becoming a patrolling member of The Entrance Surf Club.
Take Our Courses – Bronze Medallion & Beyond
Looking to get fit, learn new skills and give back to the community? Then our surf lifesaving courses at The Entrance Surf Club are perfect for you.
Our Bronze Medallion course is open to anyone aged 15 years and over, and no prior experience is necessary. During the course you'll learn essential rescue techniques, first aid and CPR. You'll also get to experience the thrill of surf lifesaving competitions!
Upon completion of the Bronze Medallion course you'll be qualified to patrol our beaches and help keep our community safe. Plus, you'll have boosted your fitness, made new friends and gained valuable skills that will last a lifetime.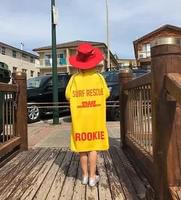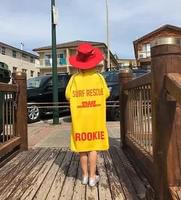 Are you looking for a fun and rewarding way to get involved in your local community? If so, why not become a member of The Entrance Surf Club on the Central Coast? Our club offers a range of activities for all ages, from surf sports and nippers, to becoming a patrolling member. We also have a members-only gym, making it easy for you to stay fit and healthy.
Most importantly, our volunteer lifesavers play a vital role in keeping our beaches safe. By becoming a member of our club, you can help support their important work.
So what are you waiting for? Come and join us today!
Donate To The Entrance SLSC
The Entrance Surf Lifesaving Club is run by volunteers, ordinary people just like you, but doing extraordinary things when it comes to saving lives on the beach.
Our volunteers also participate in raising funds to purchase the equipment required to continue offering lifesaving services at The Entrance beach and in The Entrance channel area, which is a designated 'black spot' for rescues and drownings. To allow our volunteers to spend more time on the beach protecting locals and tourists that swim on our beaches, we ask for your support to fund the ongoing costs of lifesaving equipment and first aid supplies.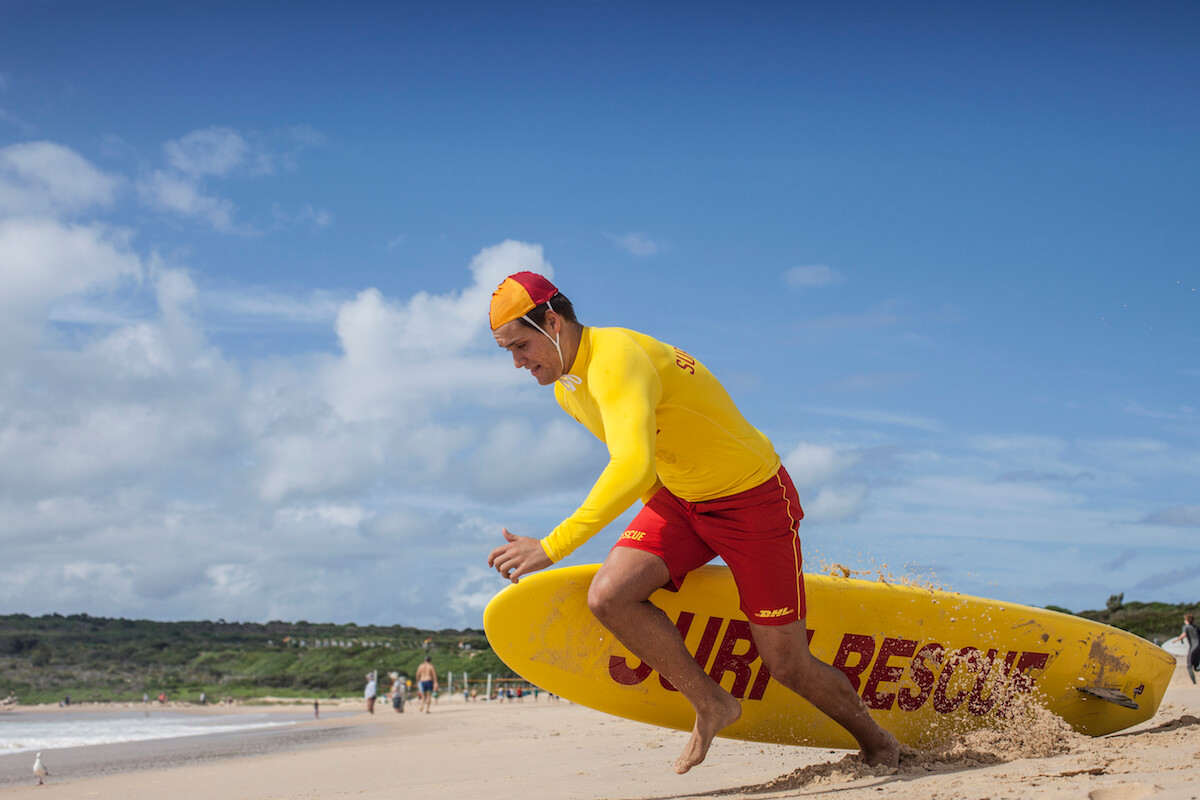 With the start of the new season we are running a Bronze Medallion course for new members. Contact us to register your interest, learn about ...
Quick announcment – We are just about to launch the new season! Patrols will commence on the 24th September.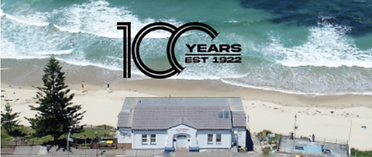 The Entrance Surf Club is celebrating it's 100 year anniversary of patrolling The Entrance beach. This milestone was achieved when we entered the 2021-22 season ...